赤毛のアン Anne of Green Gables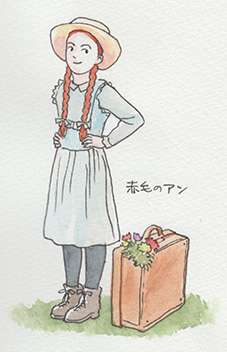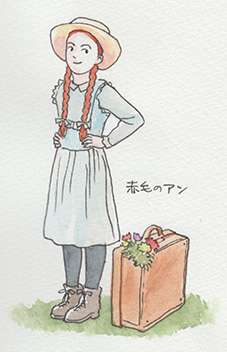 教会の月報に会員の方が「赤毛のアン」のことを語っていたので、余ったスペースにこの挿絵を載せた。原作を読んでいないし、TVドラマもチラッと見た程度だが、ずっと興味を抱いていて、いつか読みたいと思っている。漫画でも小説でも映画でも少女ものは意外に共感するところが多い。
I inserted this illustration in an article about "Anne of Green Gables" a church member posted on the church newsletter. I haven't read the book, and watched the TV show only a few times, but I've been interested in it, and want to read it through someday. I found out that there are many things I can sympathize with in girls' stories whether it's comic, novel, or film.