私の衣に触れたのは誰だ? Who Touched My Clothes?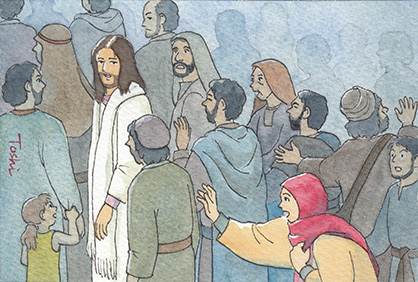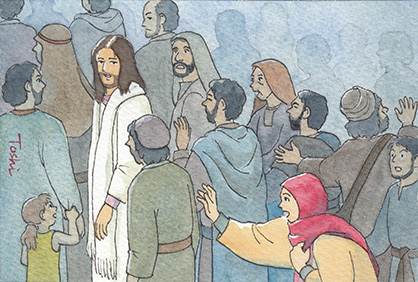 「私の衣に触れたのは誰だ?」(マルコ5:30)主がそう言って振り返った瞬間である。群衆の中でイエスと女だけを明るく描いている。三流映画ならイエスの力が女性へと伝わるところをCGで電流みたいに視覚化するかもしれないが、表面上は一見何も起こっていないかのように見せることの方が重要だと思う。葉書サイズ
"Who touched my clothes?" (Mark 5:30) says the Lord and turns around. I depicted this moment. Among the crowd, only Jesus and the woman are painted brightly. A third-class film maker might visualize the scene of Jesus' power transmitting to the woman like an electric current with CG. But it's more important to make it look like nothing's happening on the surface. Postcard size.